Performers & Special Guests
Ferragosto 2019 Events of the Day:
11:30am: Opening Remarks by Philip Marino, Executive Director of the Belmont BID
Italian National Anthem Performed By Elio Scaccio
American National Anthem Performed By Nick Vero
12:00pm – 12:30pm: Elio Scaccio
12:30pm – 1:30pm Natalie Pinto
1:45pm – 2:45pm Ragdoll
3:00pm – 4:00pm RockSteady
4:15pm – 4:45pm Elio Scaccio
5:00pm – 6:00pm Bob Bisaccia
Ferragosto 2019 Performances By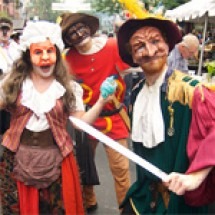 Commedia dell'Arte means "the art of comedy" and refers to a classic style of comedic entertainment that originated in Italy back in the 14th century. The style of Commedia is extremely physical in nature, embodying slapstick, theatrical clowning and direct communication to the audience. La Commedia theatre group was founded by Jacqueline Testa-Jerndal in 1997, and has been entertaining in the streets for Ferragosto for over 10 years.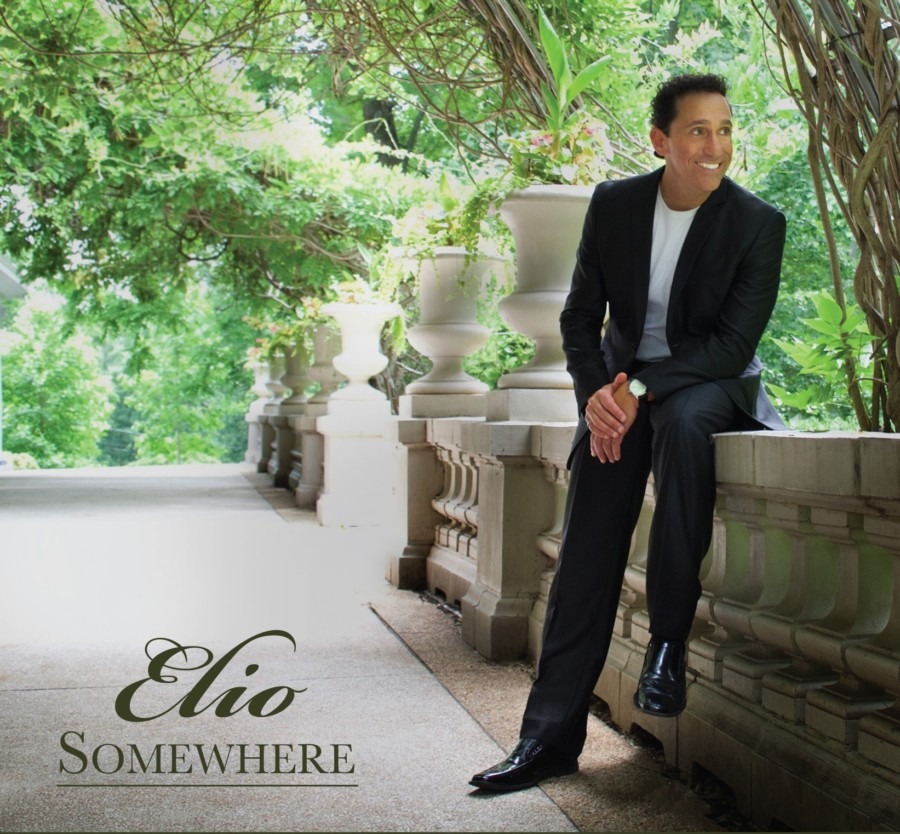 Elio is truly the epitome of the modern day/classical crossover. Considered a gifted vocalist since childhood, Elio is a classically trained versatile performer of the highest caliber. This Peabody Conservatory trained artist has performed everything from Verdi and Puccini at Carnegie Hall, to original Rock Ballads at venues across America. Elio performs music in genres ranging from the classical realm to topping the charts as the lead singer in a touring rock band. In 2010, Elio released his debut album, "Lettere D'Amore", which was inspired by 200 beautiful love letters his dad wrote to his mom during their courtship years. The album showcases Elio's electric combination of passion and style. Elio recently released his second album, "Somewhere", showcasing many popular classics, as well as some of his own personal compositions.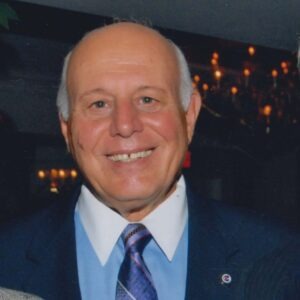 Bob Bisaccia serves as President of Robert R. Bisaccia, Inc., a consulting firm delaing with NYC Building Code/Zoning Law, real estate development, and construction management. Bob's network led him to becoming part of the partnership for the Broadway show, "Annie" as well as other productions. Bob's own passion for performing was heightened following 911 when he started producing musical fundraising events for the NYPD and FDNY. After several years of performances with the "Bobby B Quartet", Bob met legendary promoter, Sid Bernstein. Sid encouraged Bob to follow his dream and introduced him to a network of associated in the music industry. Over the past 14 years Bob has pursued his passion for singing, and he continues to reach audiences by promoting musical shows for Fisher House in support of our troops and their families.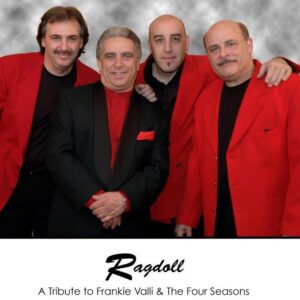 With harmonies second to none, Ragdoll has wowed audiences all over the country with their explosive sound and entertaining show – playing the very best of Frankie Valli & The Four Seasons! Lead singer, Eddy Rezzonico, grew up in Newark, NJ, and after being inspired by early Motown stars, started singing at the age of twelve. Street corner singing was a way of life and he was right there listening, singing and learning his craft. He has since toured with Jay Siegel and the Tokens, and The Passions. Lenny Terri, first tenor and bass player, has performed on two nationally acclaimed PBS shows, sung on TV and Radio commercials, and has recorded with renowned artists such as Chubby Checker and Tiny Tim amongst others. David Talbot, baritone and lead guitar bought a guitar and taught himself some chords. He has had a presence on the Staten Island pop music circuit since the early 60s. He has sung back-up vocals and recorded with a DooWop group and later formed an oldies group. Anthony D'Antuono, second tenor and Drums, formed an all original group, and while in the studio, found a passion behind the glass at the console. He soon designed and built his own studio, and later pursued work as a freelance video editor and photographer. Rich Hendrickson, Keyboards, started piano studies at the age of four, and finished his formal education at the Julliard School. He has maintained a large teaching studio, and has played in classical settings, fusion bands, and pop groups.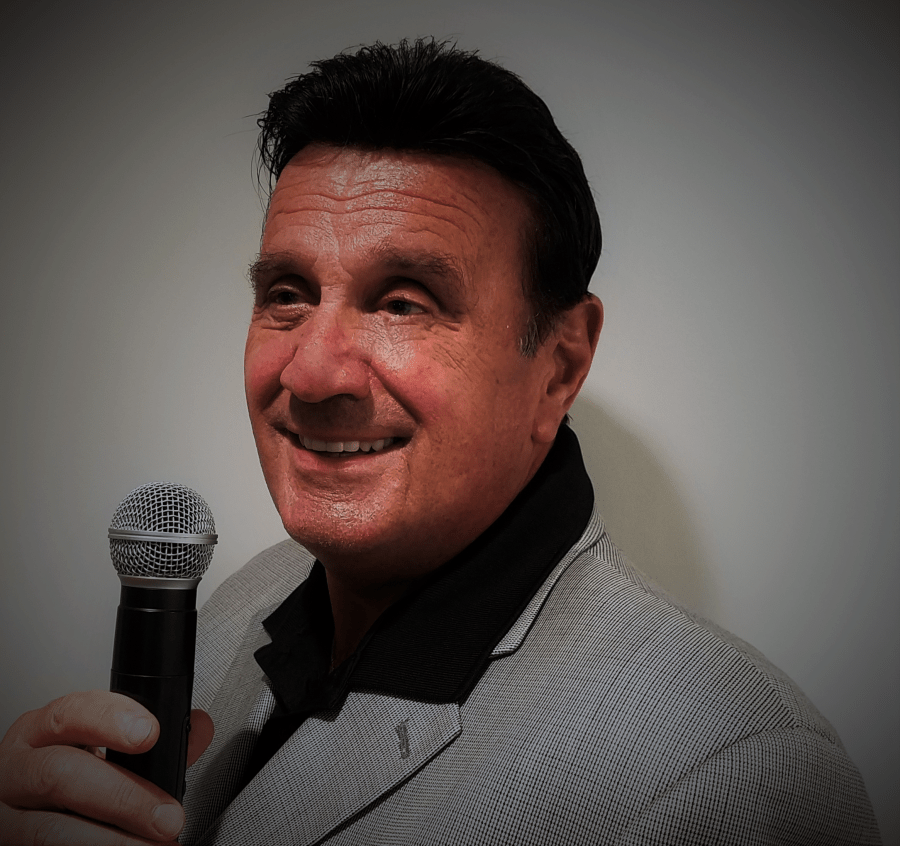 Nick Vero was born and raised in the Bronx and has been performing the duties of Master of Ceremonies for Ferragosto for the past three years. Nick is a retired Lt. Colonel in the United States Air Force and he served in Operation Iraqi Freedom from 2001-2004. Nick enjoys entertaining between the scheduled acts by singing standards from the American song book and Italian favorites as well. Nick keeps the momentum going by telling animated stories about his childhood and the love he has for his Italian heritage.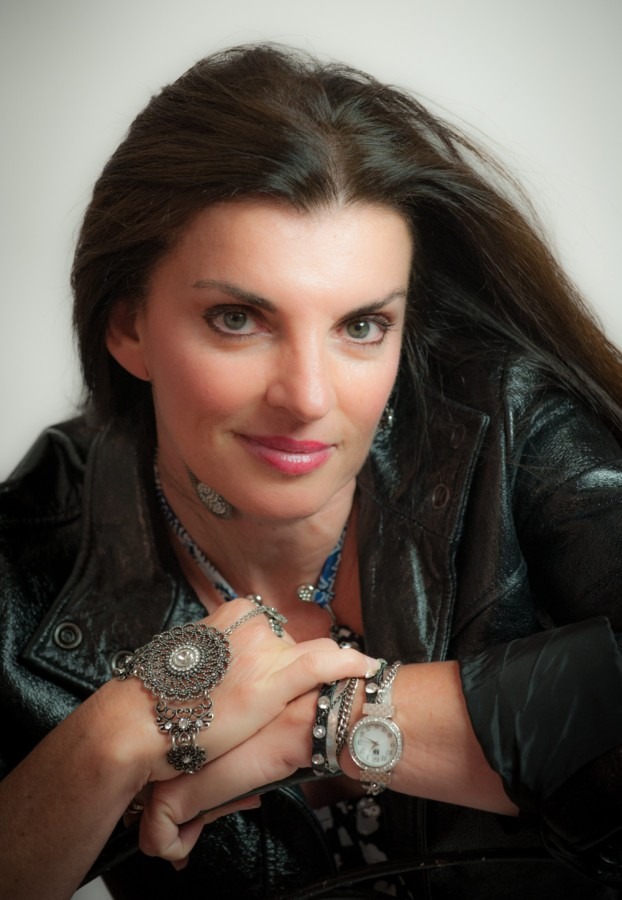 Italian native Natalie Pinto, was born in Cosenza, Italy, a region of Calabria. Although loyal to her Italian heritage, which is forever dear to her heart & her music, Natalie is also proud to be an American. Now residing in the USA, Natalie continues to perform Internationally & Domestically as an International Recording Artist ~ Vocalist / Entertainer, traveling to locations throughout the USA, Europe, Asia, Canada, and the Caribbean. She has also headlined on various Cruise Ships. Throughout her career, Natalie has recorded and performed in numerous languages including Italian, English, French and Spanish. Some of her most notable credits include several Albums, Television, Film, Theater, Galas, Concerts, and Festival appearances. Natalie has just returned home from a successful 2019 European summer tour which took her to locations within Italy, Spain & Greece. Natalie's unique beautiful voice and stage presence mesmerizes audiences. From singing Broadway tunes, Standards, Ballads, Rock & Pop songs in various languages, Natalie's music touches all parts of the mind and soul. Natalie takes her audiences on a romantic musical journey through Europe and all the way back to the NYC Broadway Theatre Stage, in one show. Although she has accomplished numerous achievements throughout her career, with no end in sight, Natalie continues to quote; "My greatest reward will always remain the joy I can give to audiences through my music", as she entertains the hearts of her fans around the world. Please visit Natalie's website: www.nataliepinto.com.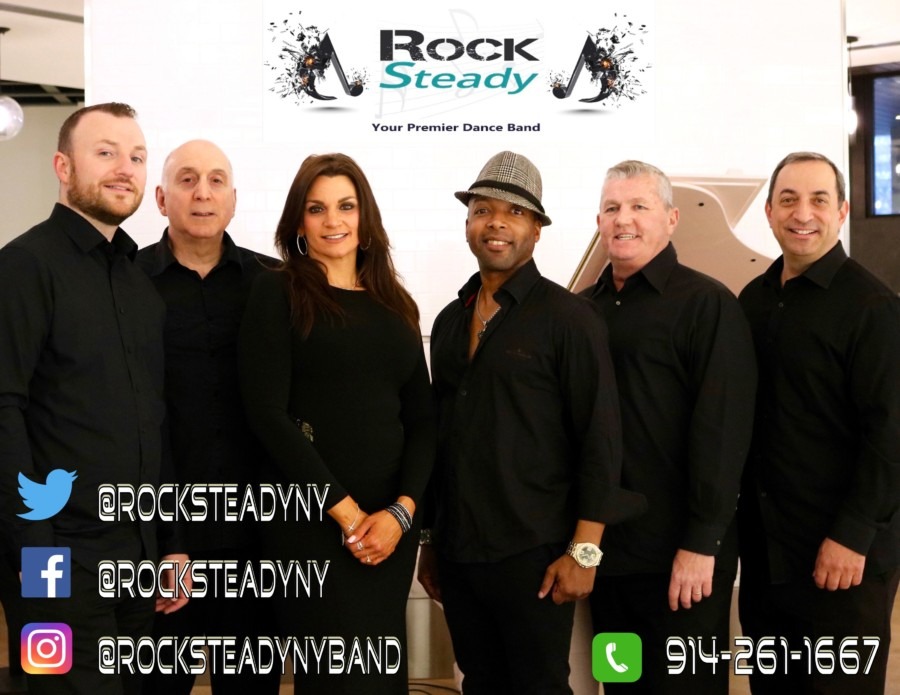 Rocksteady is made up of Mary Elissa DeSalvo vocals, Stephen Connolly vocals, Joseph Tribuzio vocals, Frank Cifali guitar and vocals, Rich O'Neill keyboards and vocals, Michael Parrino bass guitar and vocals, Mark Veralli Drums and vocals, Luke Batson Sax, and Joe Sabia Trumpet. RockSteady performs music of all Era's to packed dance floors everywhere. While best known for recreating music that transports you back to the best times of your life, RockSteady's roots go far deeper. Many of the band's families came from Italy through Ellis Island and settled in New York, and several on Arthur Avenue!
Schedule subject to change.
Interested in participating Ferragosto 2020? Contact us >>