Performers & Special Guests
Ferragosto 2016 Events of the Day:
12:00 – 12:30 Opening remarks by Philip Marino, Executive Director of the Belmont Business Improvement District
Italian National Anthem Performed by Vincent Ricciardi
American National Anthem Performed by Nick Vero
12:30 – 1:15 The 70's Project
1:30 – 2:00 Uncle Floyd
2:15 – 3:00 Two Gents & the Lady
3:15 – 4:00 The 70's Project
4:15 – 5:00 Two Gents & The Lady
5:15 – 6:00 Steve Maglio
Ferragosto 2016 Performances By


• Two Gents & The Lady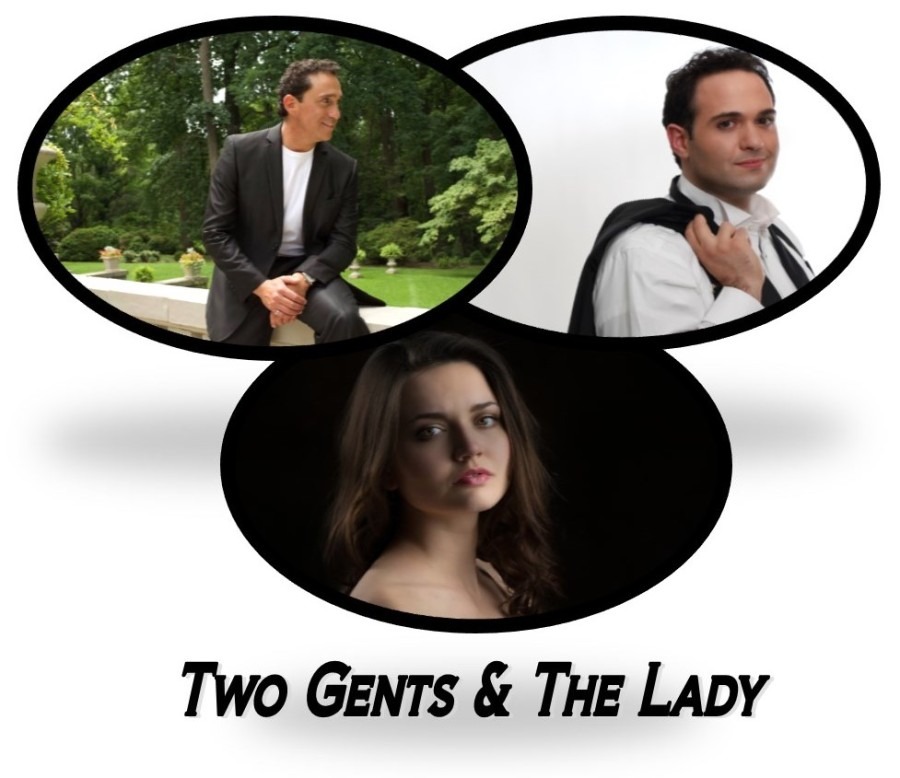 Experience the mesmerizing gent, Elio Scaccio, joined by the electrifying gent, Vincent Ricciardi, while they serenade the lovely lady, Julie Anna Gulenko, on a memorable voyage from the piazzas of Italy to the theaters of the USA and beyond. Two Gents & The Lady is a production that will promise beautiful music exceptionally performed by gifted, talented, and accomplished professionals. A truly amazing production that reminds you of the beautiful memories of past, present and beyond. It promises to have you talking about this wonderful spectacle for a long time to come. Fans of Andrea Bocelli, Luciano Pavarotti and Sarah Brightman will not want to miss this unforgettable performance.
• Elio Scaccio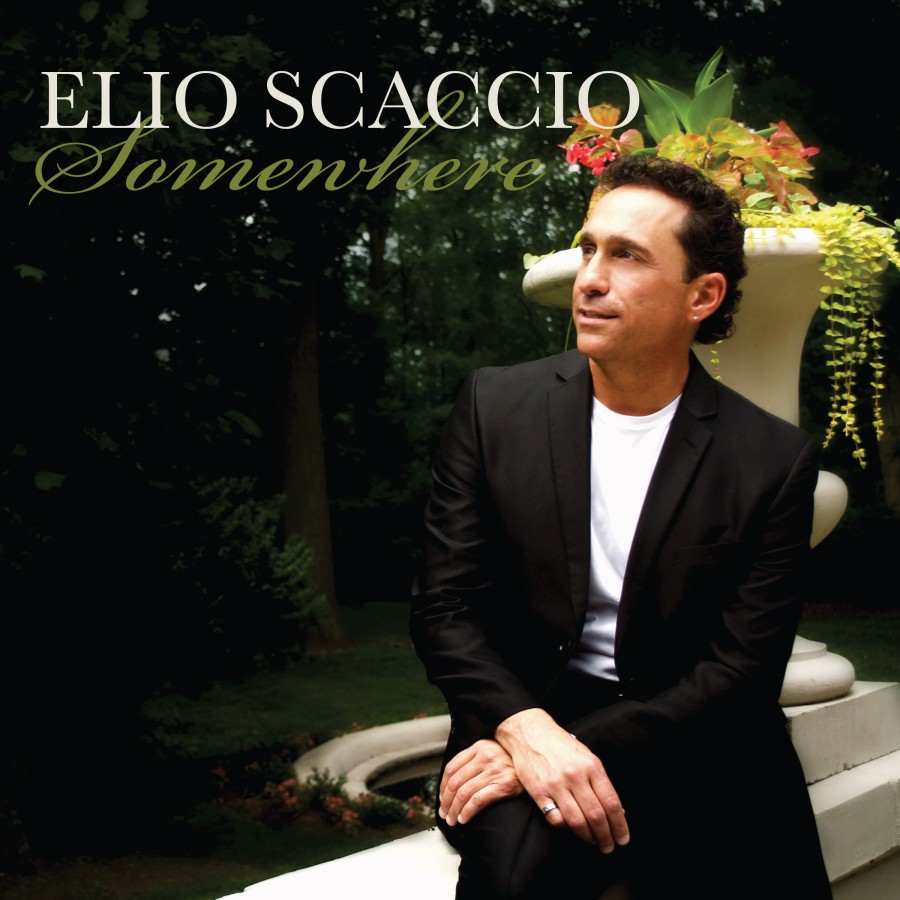 Elio Scaccio is truly the epitome of the modern day/classical crossover. Considered a gifted vocalist since childhood, Elio is a classically trained versatile performer of the highest caliber. This Peabody Conservatory trained artist has performed everything from Verdi and Puccini at Carnegie Hall, to original Rock Ballads at venues across America. Elio performs music in genres ranging from the classical realm to topping the charts as the lead singer in a touring rock band. In 2010, Elio released his debut album, "Lettere D'Amore", which was inspired by 200 beautiful love letters his dad wrote to his mom during their courtship years. The album showcases Elio's electric combination of passion and style. Elio is scheduled to release his second album, "Somewhere", showcasing many popular classics, as well as some of his own personal combinations by summer 2016.
• Julie Anna Gulenko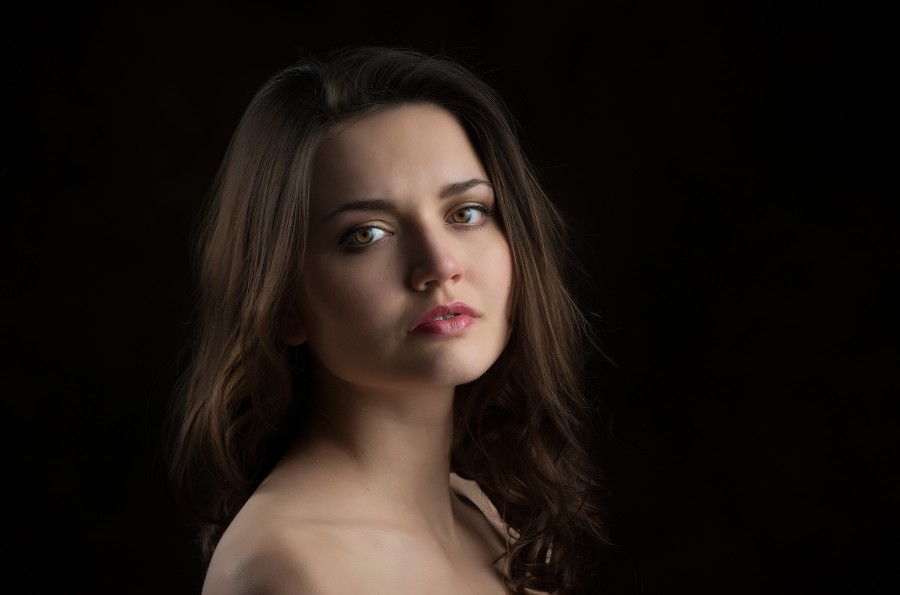 Julie Anna Gulenko is a rising classical, Broadway, pop, choral, jazz and contemporary musical singing star. Originally from Northeast Ohio in the small town of Clinton, Julie Anna is a graduate of the prestigious Oberlin Conservatory of Music. An operatically trained soprano, Julie Anna performs across a vast array of musical genres throughout the United States. Recently, Julie Anna was the featured soloist in programs of the Summit Choral Society, Festa Italiana of Cuyahoga Falls, and the Canton Comic Opera Company. Following a win at the Festival of Song USA in Brooklyn, Julie Anna represented the United States at the Festival of Song USA at the Cantamare Festival in Palermo, Italy. Julie Anna's sweet loveliness totally captivates and charms audiences with amazingly beautiful voice.
• Vincent Ricciardi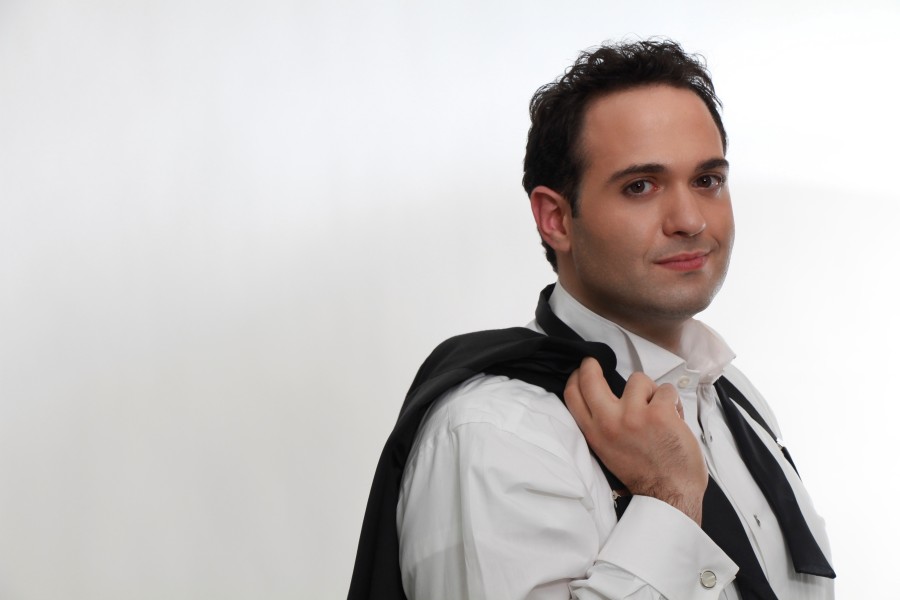 Vincent Ricciardi is a lyric tenor known for his rich, powerful vocals, and his original versatility. As a concert artist, he has thrilled audiences throughout the Northeast in the clubs of New York, and the theatres of New Jersey and Pennsylvania, showcasing opera, jazz, Broadway, and opera/pop crossover favorites. Vincent can be heard on numerous sound recordings from new musicals and songs by vibrant new song writers. His credits include work with composer Marco Sabiu, and can be heard on concept albums, Charlemagne: By the Sword and the Cross, and Charlemagne: The Omens of Death. Vincent's dramatic tenor voice is reminiscent of the great Italian tenors of yesteryear.
• Nick Vero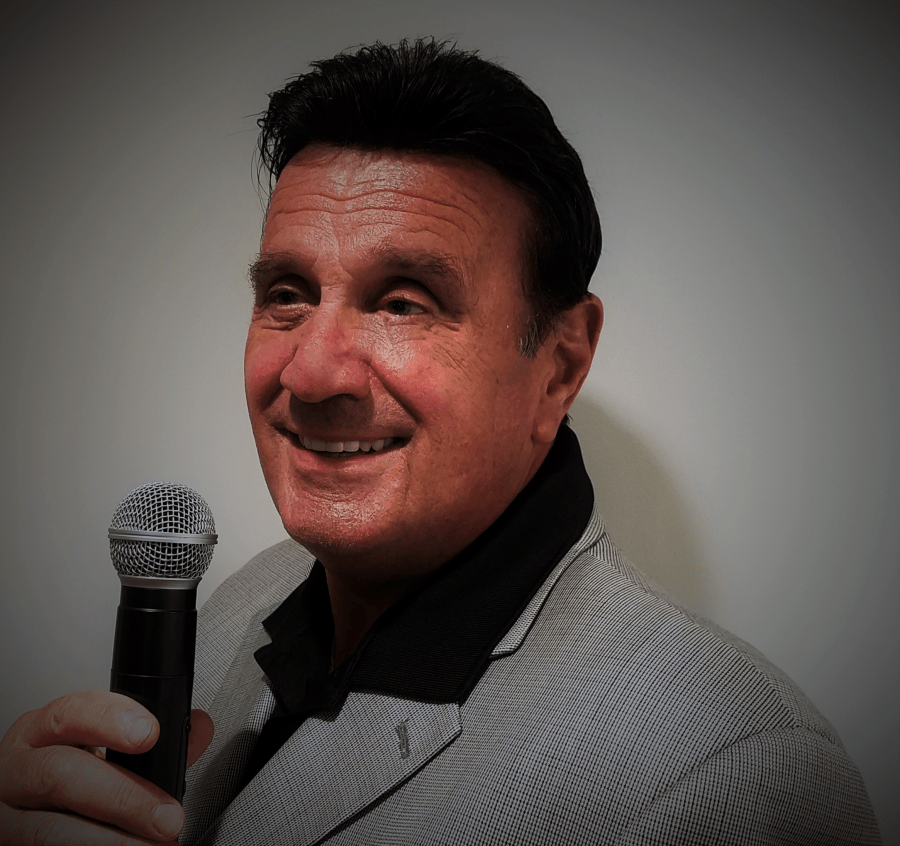 Nick Vero was born and raised in the Bronx and has been performing the duties of Master of Ceremonies for Ferragosto for the past three years. Nick is a retired Lt. Colonel in the United States Air Force and he served in Operation Iraqi Freedom from 2001-2004. Nick enjoys entertaining between the scheduled acts by singing standards from the American song book and Italian favorites as well. Nick keeps the momentum going by telling animated stories about his childhood and the love he has for his Italian heritage.
• Uncle Floyd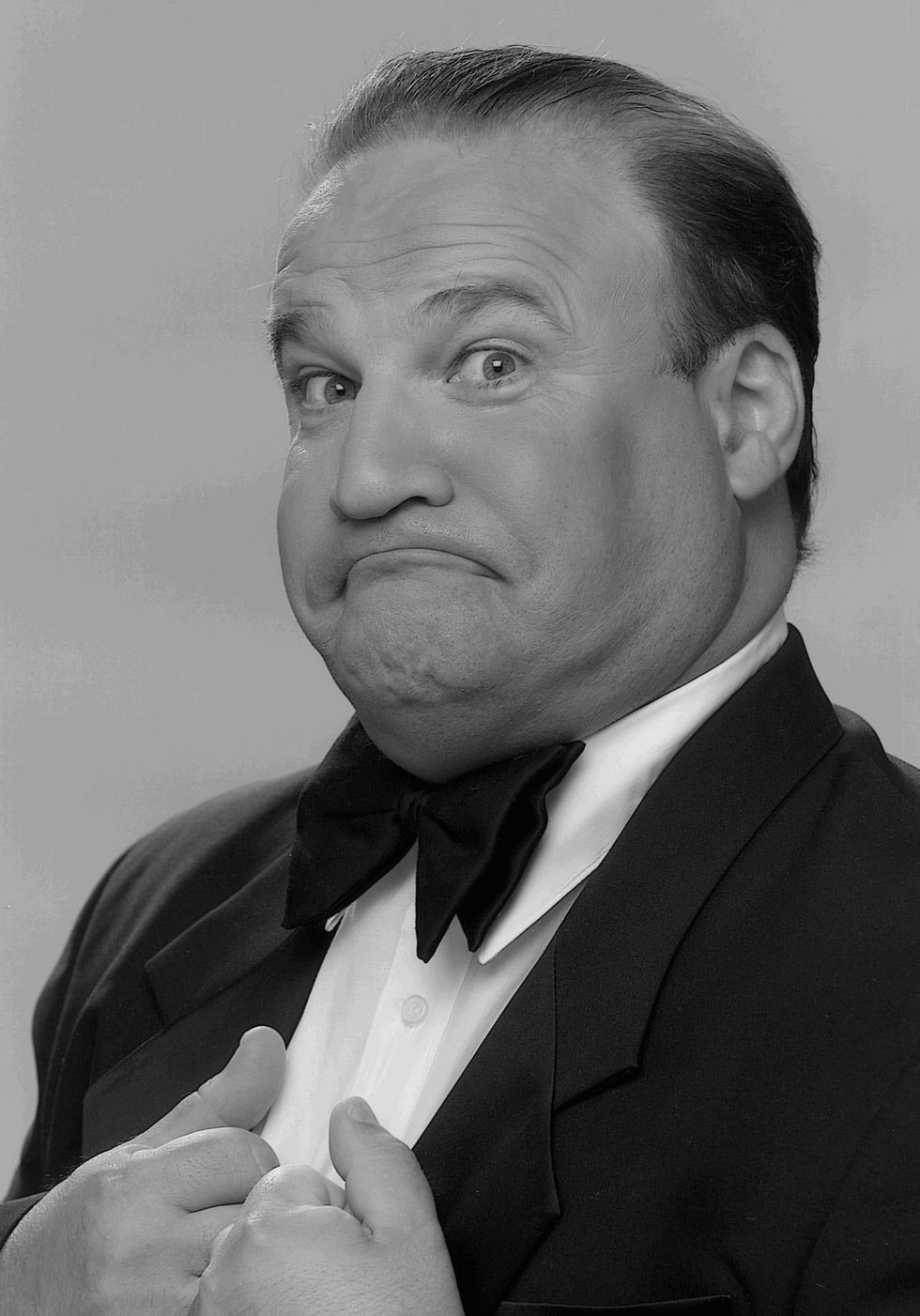 Uncle Floyd is a season comedian, a talented entertainer, and a gifted piano player. Floyd has been entertaining audiences for more than 40 years. Known primarily for his influential comedy/variety television program "The Uncle Floyd Show", which ran more than 4,000 original episodes from 1974 to 1998, Floyd is a genuine show-biz veteran. Today Floyd performs as a stand-up comedian, emcee, opening act, and musical entertainer on stage and in nightclubs in Atlantic City, Las Vegas, and all over the New York/New Jersey area, in addition to appearances at all sorts of public events and private functions. In addition, Floyd hosts Garage Sale Music, a weekly radio show on WVOX and WFDU, as well as taking the occasional film role.
• The 70's Project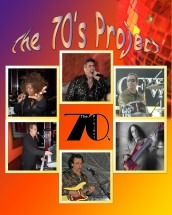 The 70's Project is made up of Angelina Mendez, vocals and percussion, Nick Trombetta, vocals, Joey Tribuzio, vocals and percussion, Mark Veralli, drums and vocals, Rich O'Neill, keyboards and vocals, Michael Parrino, bass guitar and vocals, George Ruiz, percussion and vocals, and Chris Remediani, guitar and vocals. The 70's Project performs dance, disco, and funk to packed dance floors all over the country. While best known for re-creating the sounds of the cultural movement in the '70's known as Disco, The 70's Project's roots go far deeper. Most of the band's families came from Italy through Ellis Island and settled in the Bronx, four on Arthur Avenue.
Schedule subject to change.
Interested in participating Ferragosto 2017? Contact us >>