Performers & Special Guests
Ferragosto 2015
Events of the day:
11:30am Opening remarks by Philip Marino, Executive Director of the Belmont Business Improvement District
Italian National Anthem performed by Teo Ricciardella
American National Anthem performed by Nick Vero
12:00 – 12:45 The 70's Project
12:55 – 1:40 Sal Valentinetti
1:50 – 2:20 Uncle Floyd
2:30 – 3:15 Two Gents & The Lady – Elio Scaccio, Jessica Carvo & Teo Ricciardella
3:20 – 3:30 – David Rubertone
3:35 – 4:20 – Bob Bisaccia
4:30 – 5:15 Two Gents & The Lady Elio Scaccio, Jessica Carvo & Teo Ricciardella
5:25 – 6:10 – The 70's Project
• Ferragosto 2015 Performances By


• Commedia dell'Arte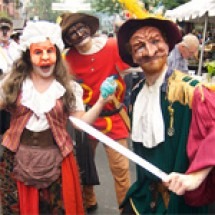 Commedia dell'Arte means "the art of comedy" and refers to a classic style of comedic entertainment that originated in Italy back in the 14th century. The style of Commedia is extremely physical in nature, embodying slapstick, theatrical clowning and direct communication to the audience. La Commedia theatre group was founded by Jacqueline Testa-Jerndal in 1997, and has been entertaining in the streets for Ferragosto for over 10 years.
• Two Gents & The Lady



Experience the mesmerizing gent, Elio Scaccio, joined by the electrifying gent, Teo Ricciardella, while they serenade the lovely lady, Jessica Carvo on their memorable voyage from the piazzas of Italy to the theaters of the USA. This musical voyage will be accompanied by their live band, led by the renowned Maestro Louis Panaciull transporting the audience on a journey spanning the globe. Two Gents & The Lady is an evening that will promise beautiful music exceptionally preformed by gifted, talented , and accomplished professionals. A truly amazing production that reminds you of the beautiful memories of past, present and beyond. It promises to have you talking about this wonderful spectacle for a long time to come. You won't want to miss this!
• Nick Vero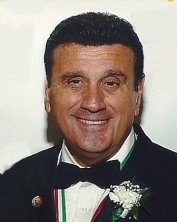 Nick Vero was born and raised in the Bronx. He worked for the Department of Sanitation for thirty years, where he achieved the rank of Deputy Chief. Nick has sung and performed the duties of master of ceremonies at many of the Department's ceremonies. Sergeant Vero also served six years in the United States Marine Corps, and later entered the United States Air Force and was commissioned as an officer. He proudly served after 9-11 for three years active duty and retired as a Lt. Colonel with over thirty-eight years of service.
• Uncle Floyd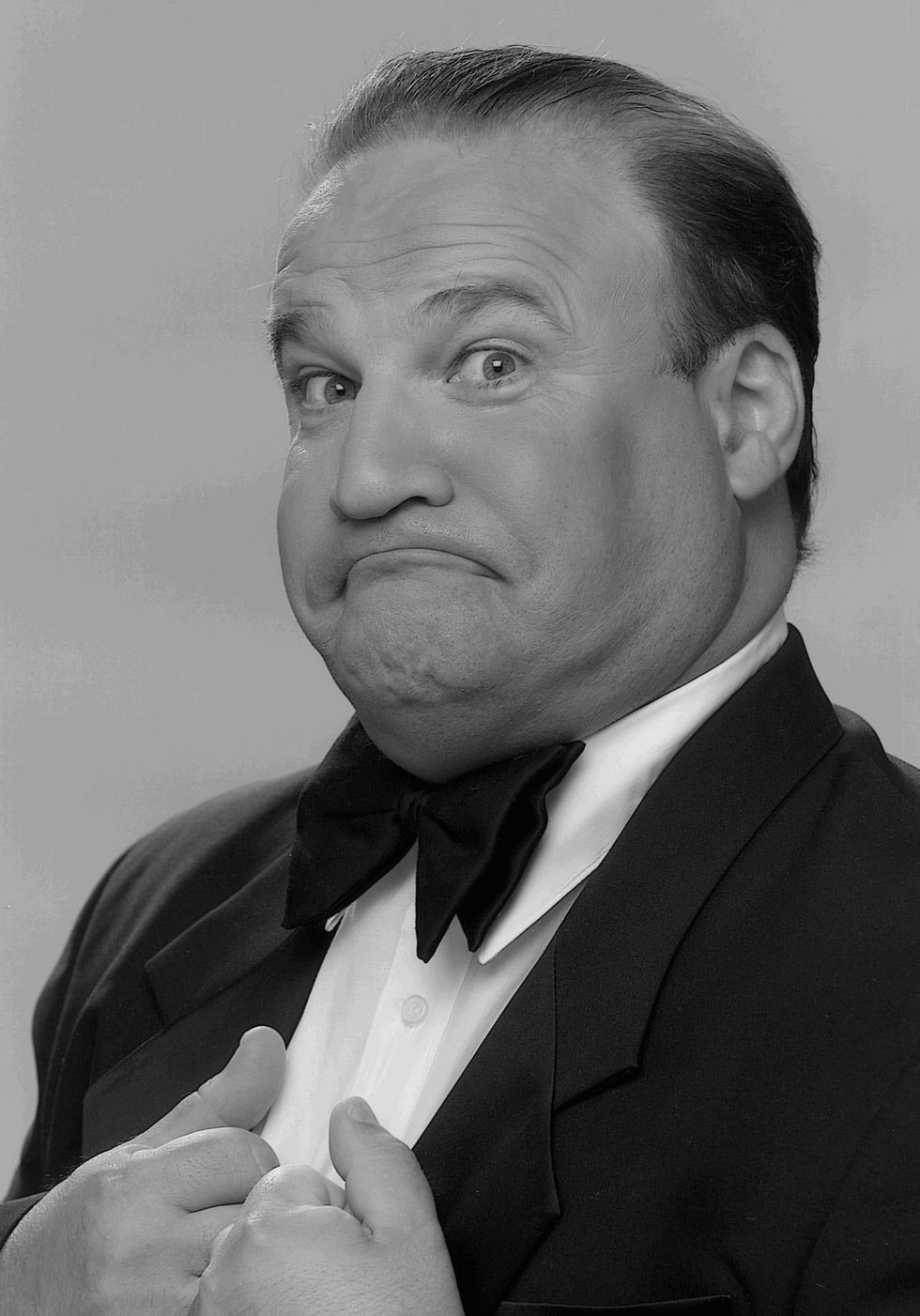 Get ready to warm up to a spectacular afternoon of fun, love, nostalgia and romance, beginning with the hysterically funny "Uncle Floyd" Vivino who promises to have you in stitches.
• Sal Valentinetti


Get ready to listen to the nostalgic voice of Young Blue Eyes Sal Valentinetti, our neighborhood singer, entrepreneur, college student, cigar aficionado, radio host, and American Idol contestant.
• The 70's Project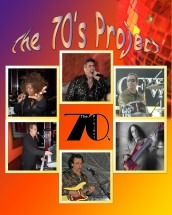 The 70's Project is made up of Joseph Tribuzio, vocals and percussion, Karmina Dai, vocals and percussion, Mark Veralli, drums and vocals, Mike DePalma, keyboards and vocals, Eric Mauriello, bass guitar and vocals, and Chris Remy, guitar and vocals. The 70's Band performs dance, disco, and funk to packed dance floors all over the country. While best known for re-creating the sounds of the cultural movement in the '70's known as Disco; The 70's Project, roots go far deeper.  Most of the band's families came from Italy through Ellis Island and settled in the Bronx.
• Bob Bisaccia


For over 40 years, Bob Bisaccia has served as President of one of New York's leading consulting firms dealing with all matters of NYC Building Code/Zoning Law, real estate development, and construction management known as Robert R. Bisaccia, Inc. Bob's network of real estate management led him to becoming part of the partnership for the Broadway show, "Annie" as well as several other Broadway productions. Bob's own passion for performing was heightened the week following 9/11 when he started producing musical fundraising events for New York Police and Fire Departments. After several years of performances with the "Bobby B Quartet" in Manhattan jazz clubs and local venues throughout Westchester, Bob had the good fortune of meeting the legendary promoter, Sid Bernstein. Sid encouraged Bob to follow his dream and introduced him to a network of associates in the music industry. Over the past 14 years since Bob has earnestly pursued his passion for singing, he continues to reach audiences by promoting musical shows for Fisher House, in support of our troops and their families.
• David Rubertone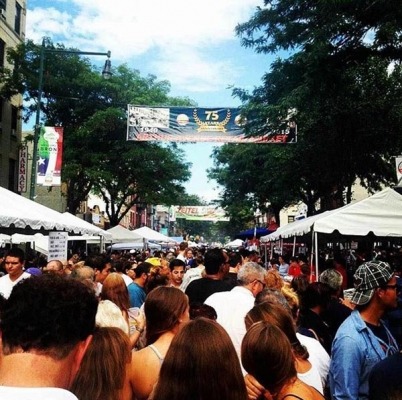 David Rubertone was born in NYC in April 2000 and began music with voice lessons at age 7 and a year later he started playing violin in his school string program. With daily coaching from his dad, he soon mastered medleys from Phantom of the Opera, West Side Story and Disney movies. He then began studying the works of Baroque composers such as Bach, Handel and Albinoni which he performed at NYSMMA festivals. In 2011, David was accepted into the Hoff-Barthelson Music School where he was promoted to the Honors Program and where he continues to study and perform classical violin. David plays with the HBMS Festival Orchestra, All County Orchestra and Chamber Music Center of NY. His solo recitals have featured Violin Concerto #3 by Mozart, Meditation from Thais by Massanet and show pieces by Sarasate and Wieniawski. His repertoire also includes Jazz standards, bluegrass and traditional Italian, Jewish and Irish music.
• Elio Scaccio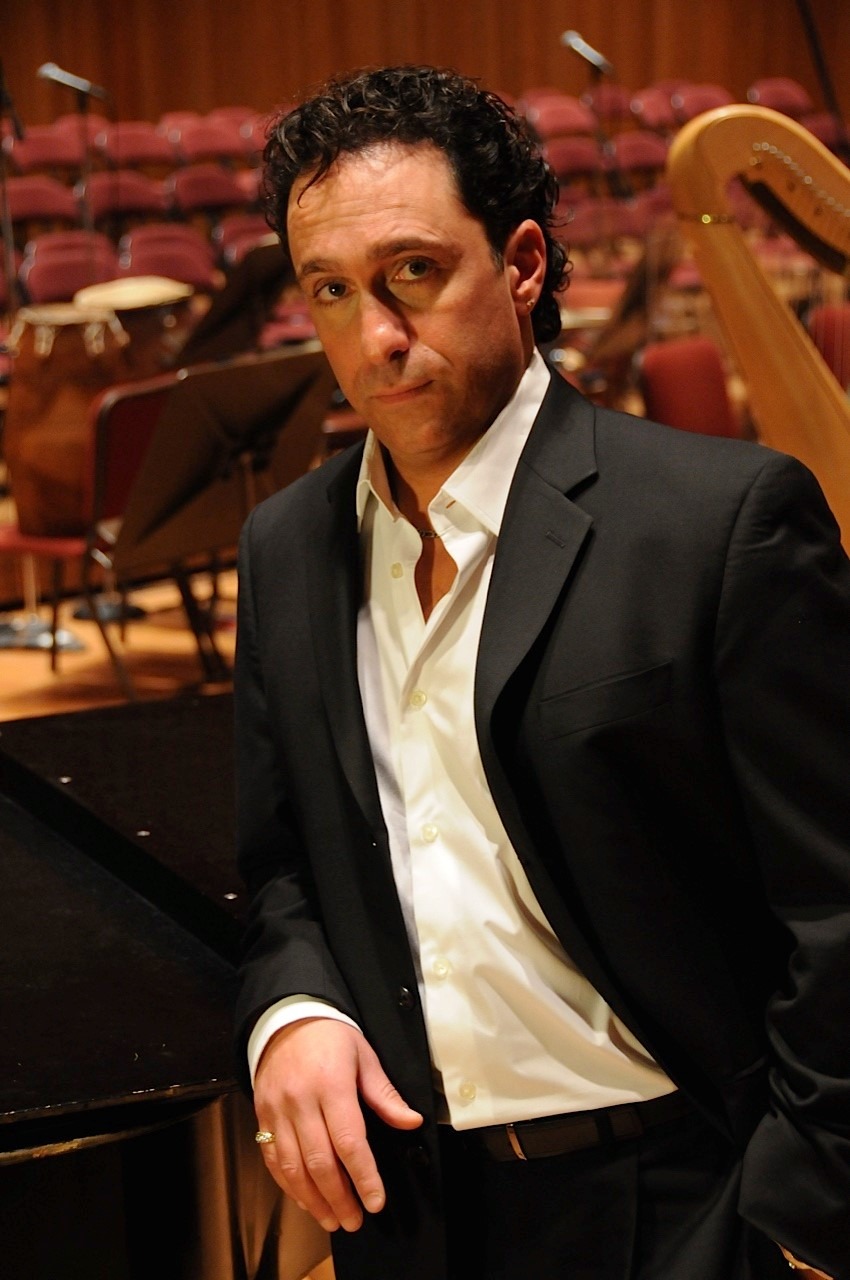 Elio Scaccio has been singing virtually his entire life. With his captivating, silky-smooth voice, ringing high notes, warm inviting tone, and unmistakable stage presence, Elio is a performer of the highest caliber. By the age of eight, he was already widely recognized as a gifted vocalist, appearing locally and regionally as part of an A cappella troupe that included his brothers. Despite a love for the classics, Elio also developed an interest in pop, jazz, and rock music. Performing in concert halls, clubs, festivals, TV and radio, his fan base grew across the country and beyond. One of the truly distinguishing qualities of this artist is his ability to "crossover" between classical, pop standards, Italian ethnic, and occasionally, even vintage rock.
• Jessica Carvo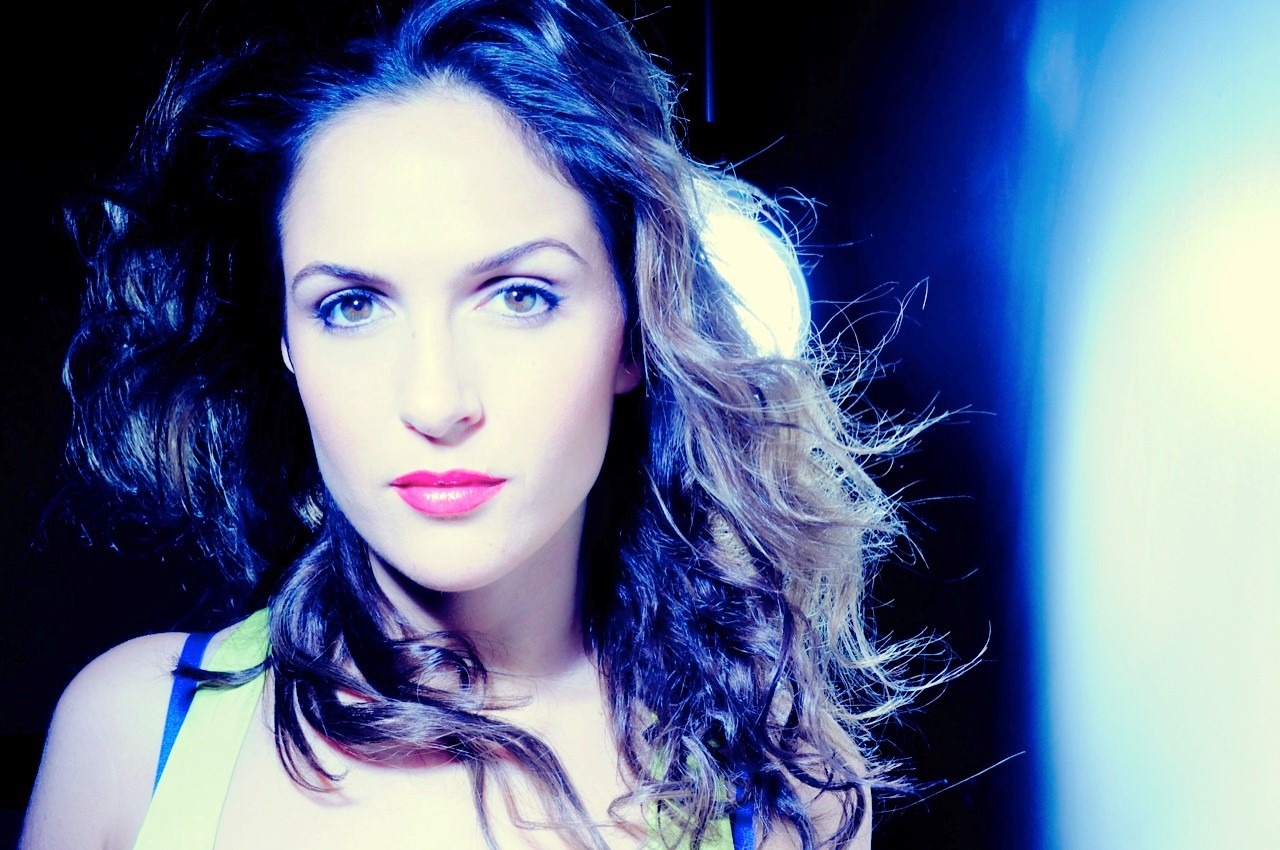 Jessica Carvo is a vocalist and songwriter born and raised in Farmingdale, Long Island. Naturally animated and theatrical as a young student, she fell in love with music and performed in all aspects of musical productions. With an interest and background in a large range of genres, she has performance experience in musical theater, a-Capella, cabaret, rock bands award-winning choirs and everything music. One of many notable career moments include being the lead vocalist for the a-Capella group the Deltones, and appearing on NBC's "The Sing Off". Jessica's sweet loveliness totally captivates and charms audiences with her amazingly beautiful voice.
• Teo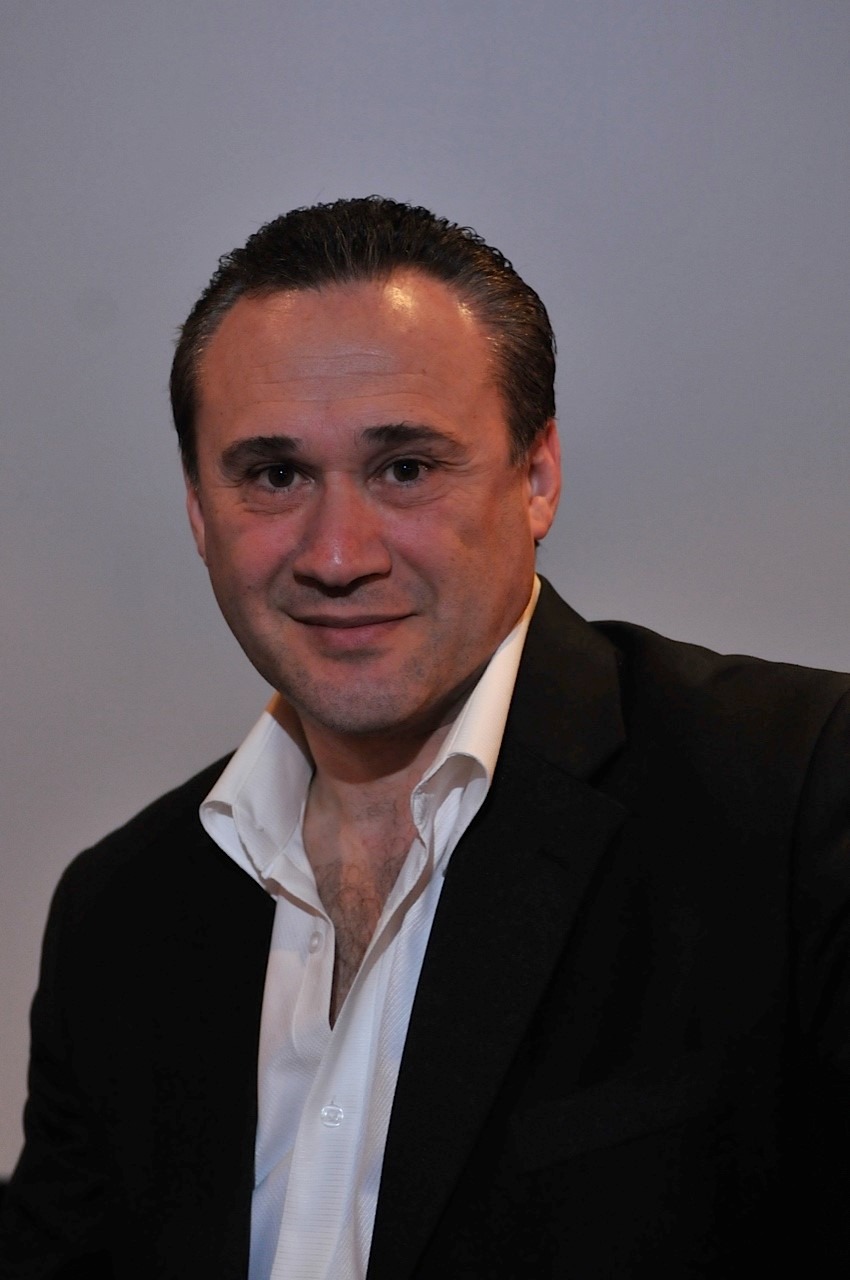 Teo Ricciardella well known as the "Romantic Tenor", is an Italian-born tenor who always had a passion for all genres of music, but a special passion for classical pieces. Teo started his own live band in 2000 – Le Grand Entertainment, of which he was and still is the lead male vocal. Eight years later, Teo discovered, by accident, an amazing tenoric voice. Since then, he has further perfected and developed his natural tenor voice to a mesmerizing tune. He has performed in numerous concerts and was musically trained both nationally and internationally including studying under the esteemed Maestro Angelo Anselmi. Teo's big tenor voice is highlighted with beautiful undertones making him a truly romantic tenor.
Schedule subject to change.
Interested in participating Ferragosto 2015? Contact us >>