Performers & Special Guests
Ferragosto 2018 Events of the Day:
 11:30 Opening remarks by Philip Marino, Executive Director of the Belmont Business Improvement District
Italian National Anthem Performed By Elio Scaccio
American National Anthem Performed by Nick Vero
11:45 – 12:30 Elio Scaccio & JulieAnna
12:45 – 2:00 Natalie Pinto
2:15 – 3:00 Elio Scaccio & JulieAnna
3:15 – 4:30 Steven Maglio
4:45 – 6:00 Rock Steady
Ferragosto 2018 Performances By


• Commedia dell'Arte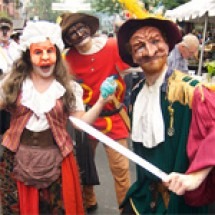 Commedia dell'Arte means "the art of comedy" and refers to a classic style of comedic entertainment that originated in Italy back in the 14th century. The style of Commedia is extremely physical in nature, embodying slapstick, theatrical clowning and direct communication to the audience. La Commedia theatre group was founded by Jacqueline Testa-Jerndal in 1997, and has been entertaining in the streets for Ferragosto for over 10 years.
• Elio Scaccio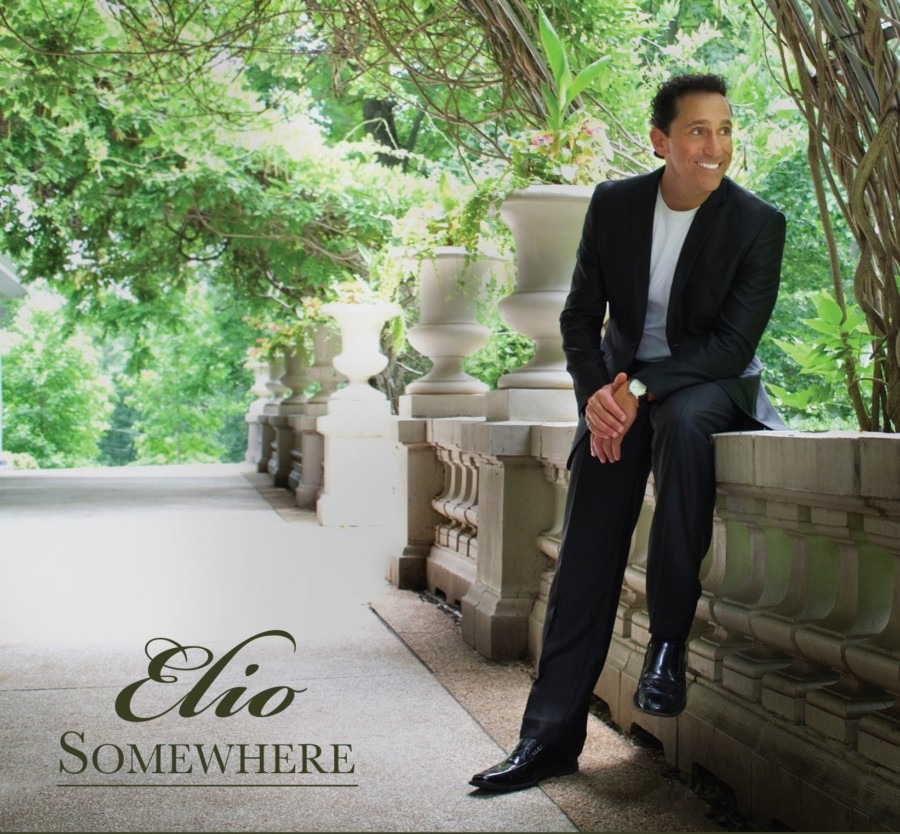 Elio Scaccio is truly the epitome of the modern day/classical crossover. Considered a gifted vocalist since childhood, Elio is a classically trained versatile performer of the highest caliber. This Peabody Conservatory trained artist has performed everything from Verdi and Puccini at Carnegie Hall, to original Rock Ballads at venues across America. Elio performs music in genres ranging from the classical realm to topping the charts as the lead singer in a touring rock band. In 2010, Elio released his debut album, "Lettere D'Amore", which was inspired by 200 beautiful love letters his dad wrote to his mom during their courtship years. The album showcases Elio's electric combination of passion and style. Elio is scheduled to release his second album, "Somewhere", showcasing many popular classics, as well as some of his own personal combinations by summer 2017.
• Steven Maglio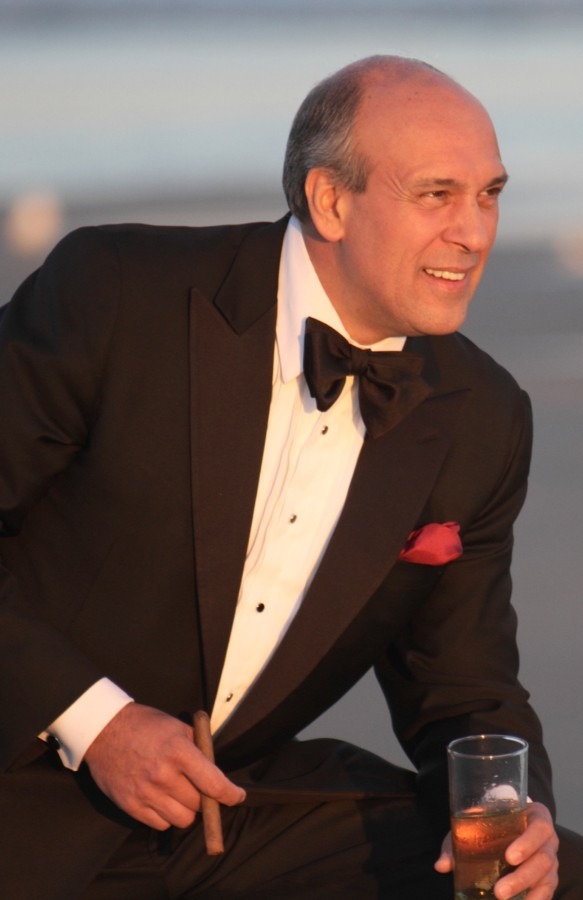 Steven Maglio's career began in 2002, at the age of 43, as male vocalist for Joe Battaglia's New York Big Band, playing at "Tavern On The Green" & "The Rainbow Room." Steven is NOT an impersonator, but he's so reminiscent of Frank Sinatra in voice and style, that contemporaries consider Steven to be the world's premier Frank Sinatra tributeer. Every Saturday since 2004, with an 11-piece orchestra, Steven performs his Sinatra tribute show at The Carnegie Club (currently the longest running nightclub act in New York City) and has been critically acclaimed by the NY Times and other publications. His newest show, "Sinatra by Request," is performed every Sunday night at The Beach Cafe, 2nd Ave @ 70th St., NYC. He's an international performer, appearing on several occasions in Italy, Canada and with The Symphony Orchestra Of Guayaquil, Ecuador. Steven Maglio's CD, "Songs For Sinatra Lovers," includes a voice / guitar rendition of "Nancy, With The Laughing Face," featuring the legendary guitarist Bucky Pizzarelli. In films, Steven starred in the short film, "Frank & Alice." He's also appeared in "Once More With Feeling," and "Once Upon A Time In Brooklyn." Undetected by the critics, Steven's recordings of 11 Sinatra songs were used to replace the originals in the Off-Broadway show, "Playing Sinatra" and he will soon star with Vincent Pastore, Joy Behar & Mario Cantone in the television cartoon series, "The Cannolis." A proud member of The Friars Club, The Screen Actors Guild, The Society Of Singers, The Manhattan Association Of Cabarets & Clubs, & The National Italian American Foundation. What is the most common compliment paid to Steven Maglio? "If Frank Sinatra could hear you sing his songs, he'd be proud."
• Nick Vero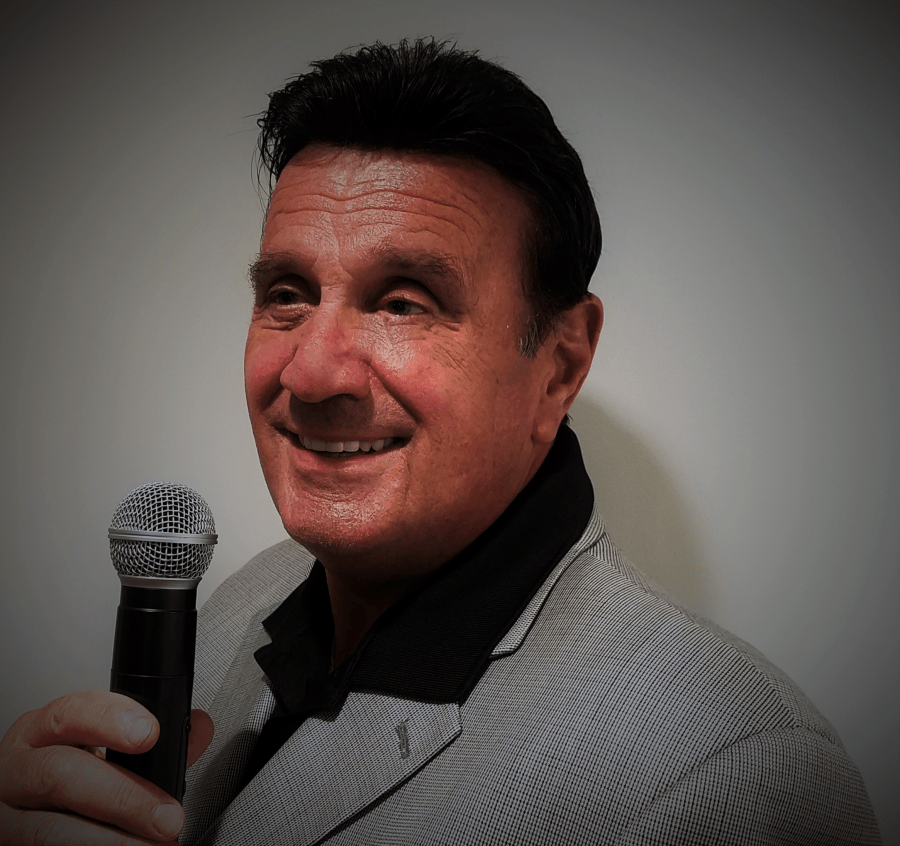 Nick Vero was born and raised in the Bronx and has been performing the duties of Master of Ceremonies for Ferragosto for the past three years. Nick is a retired Lt. Colonel in the United States Air Force and he served in Operation Iraqi Freedom from 2001-2004. Nick enjoys entertaining between the scheduled acts by singing standards from the American song book and Italian favorites as well. Nick keeps the momentum going by telling animated stories about his childhood and the love he has for his Italian heritage.
• Natalie Pinto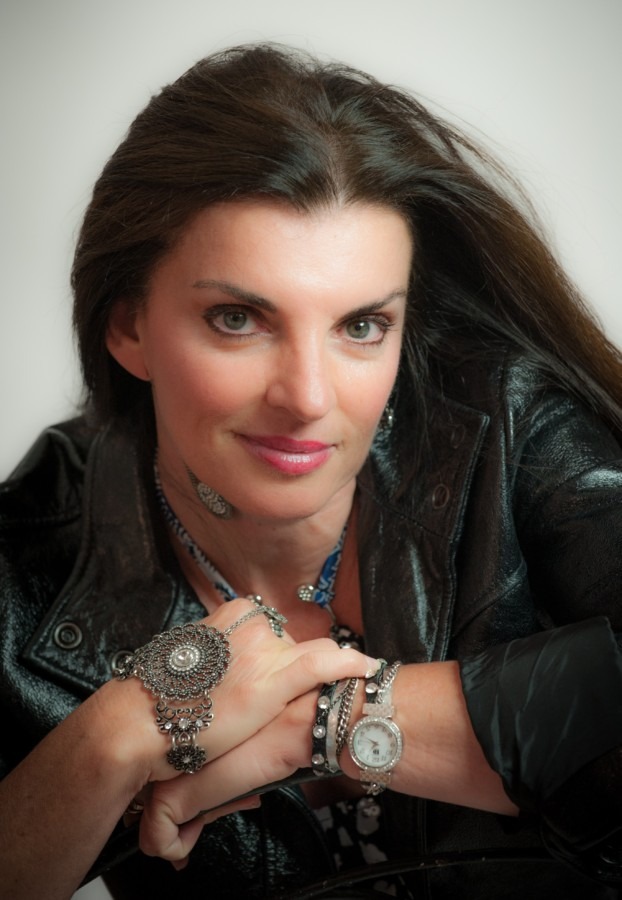 Italian native Natalie Pinto, was born in Cosenza, Italy, a region of Calabria. Although ecstatic for her Italian heritage, which is forever dear to her heart & her music, Natalie is also proud to be an American, currently residing in the USA. Natalie continues to perform Internationally & Domestically, as an International Recording Artist ~ Vocalist / Entertainer, including locations throughout the USA, Europe, Canada, Caribbean. Natalie recorded her first original Italian song "Arrivederci Amore Mio", which contributed in escalating the start of her singing career. When Natalie recorded her single, "Sogno Di Primavera", this song became such a huge hit in Italy, that it landed on the top 100 chart in Italian Pop, and stayed on the charts for twenty weeks straight. Her authoritative voice, her charismatic onstage presence, and her devoted love & passion for music, have supported Natalie in achieving the essentials of being an illustrious artist. She takes her audience's on a romantic musical journey through Europe, and all the way back to the NYC Broadway Theatre Stage, in one show. Although she has accomplished numerous achievements throughout her career, with no end in sight, Natalie continues to quote, "My greatest reward will always remain the joy I can give to audiences through my music," as she entertains the hearts of her fans around the world.
• The 70's Project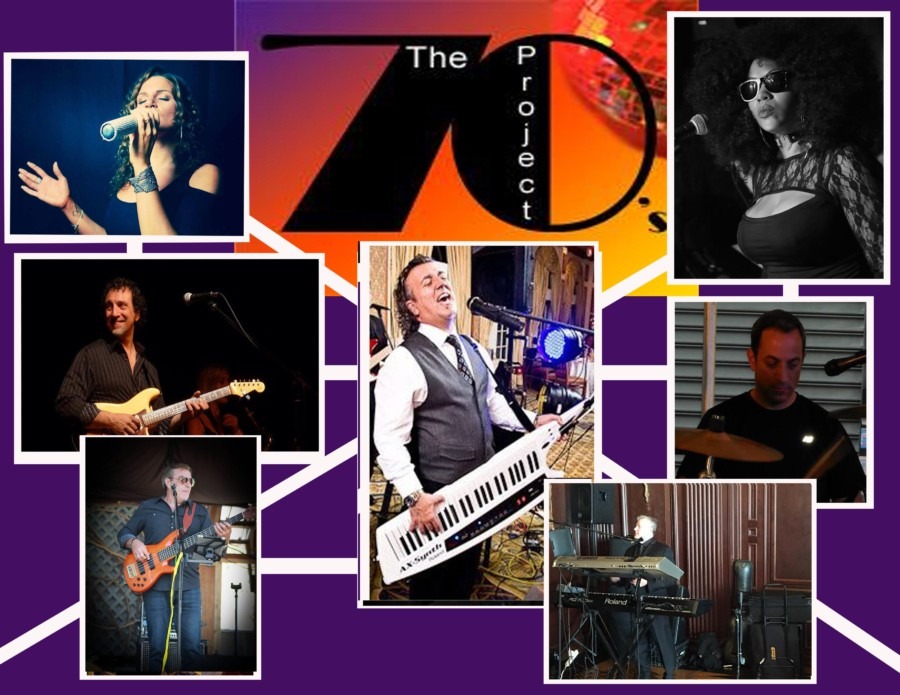 The 70's Project: The 70's Project is made up of Nick Trombetta vocals, Mary Elissa DeSalvo vocals, Karmina Dai vocals, Chris Remediani, guitar and vocals, Rich O'Neill, keyboards and vocals, Michael Parrino, bass guitar and vocals and Mark Veralli, drums and vocals. The 70's Project performs all types of 70's music that will keep your feet moving. While best known for re-creating the sounds of the cultural movement in the '70's known as Disco, The 70's Project's roots go far deeper. Most of the band's families came from Italy through Ellis Island and settled in the Bronx, four on Arthur Avenue.
Schedule subject to change.
Interested in participating Ferragosto 2019? Contact us >>